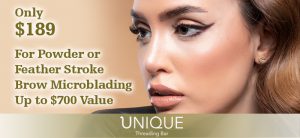 Join us at our "Unique Threading Bar" Salon in;
Sydney's CBD, MetCentre, Wynyard
Greenwood Plaza -North Sydney
"Unique Threading Bar" offers a range of services:
Threading, Eyelash, Massage with the team of highly skilled and experienced specialists to enhance and improve your natural beauty. The salon promises to offer a contemporary atmosphere for all its clients in both locations in the heart of Sydney CBD, we want every client's experience of our services and products to be unique to them.
"Unique Threading Bar" Core values:
Legendary Service – delivering the best service to the clients, delivering on our promises and always exceeding expectations
Honesty-Building open and honest relationships
We care about our clients and staff – Treating everyone with respect and dignity.
Services
[carousel_slide id='703′]
Products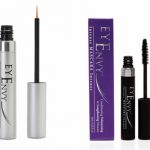 Envy works by targeting the hair follicles in your eyelashes and encouraging hair growth from dormant follicles. … Soon enough, the hair falls out. This product uses nourishing vitamins and peptides to speed up this process and give you fuller, thicker lashes more quickly.
Gift Voucher